Today started out slow and boring and ended with "The Porsche" speeding past everyone.
The HGs did not go to sleep until early this morning so this morning. Not much happening in the house until after the HOH lockdown is over this afternoon.
10:45am Rachel and Shelly in kitchen, Kalia in DR all other HGs asleep.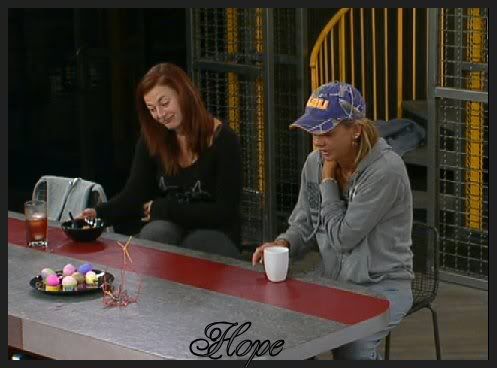 10:53am HOH lockdown. All HGs are sleeping except for Adam who is eating cereal.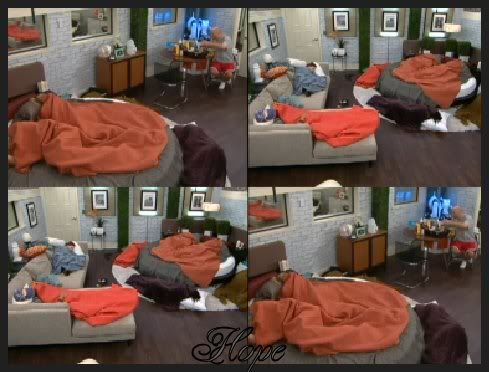 12:41pm HOH lockdown over.
HGs spend all day discussing strategy.
1:27pm Kalia crying in HN room and Dani ignorning her. Waaa waaa waaa. Cry me a river...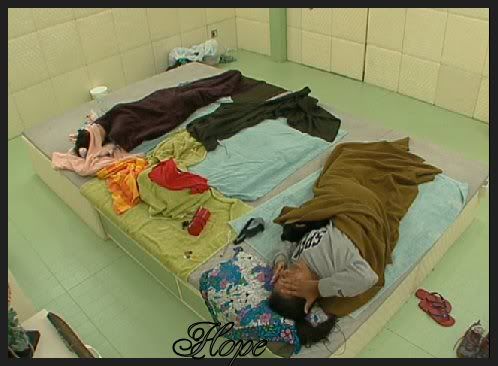 Shelly spent all day making sure they have the votes to keep Dani.
1:30pm Rachel and Shelly in BR. Shelly trying to convince Rachel to vote for Dani to stay.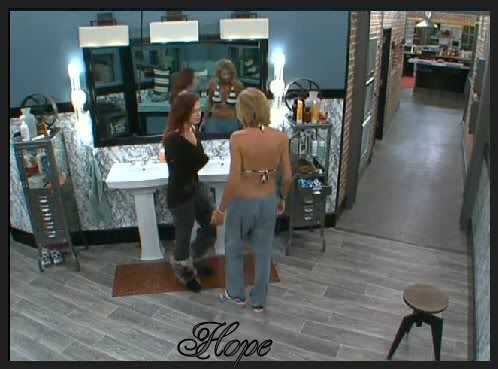 The HGs are getting ready for the live eviction and show on CBS
2:51pm Shelly and Jordin in BR getting ready for live show. Jordin hardly talking to Shelly.
3:33pm Live feeds go off for live show.
6:30pm Feeds come back on Dani is evicted 3-2
HGs got a surprise there will be a double eviction
Kalia wins HOH and she has only a few minutes to pick nominee's.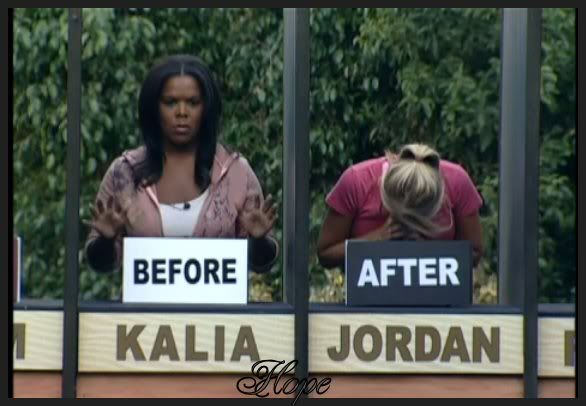 6:34pm Kalia nominates Rachel and Jeff for eviction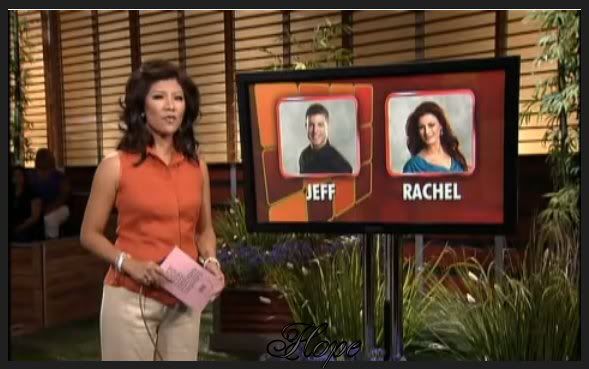 Porsche wins POV and keep nominations the same.
HGs vote. Shelly votes to evict Jeff and whines as she does.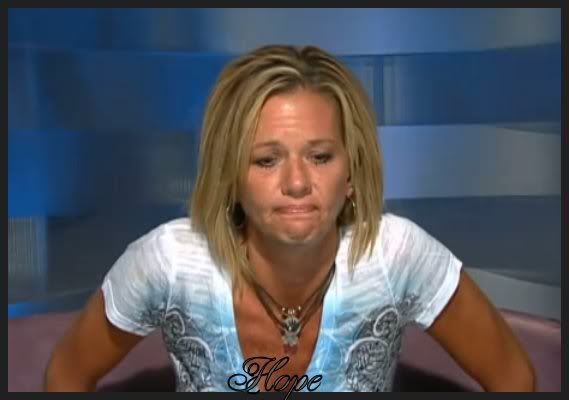 Jeff is evicted in a tie breaker vote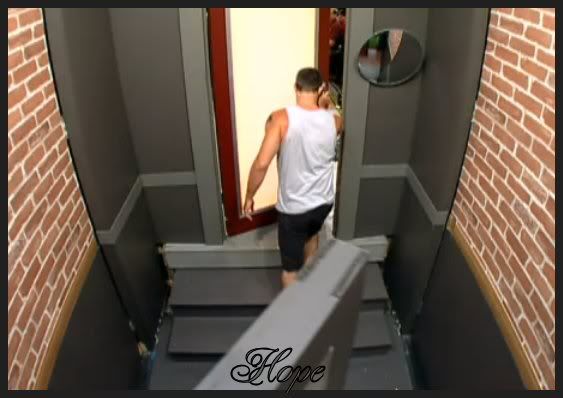 7:04pm Kalia and Porsche celebrate in HN room talking to Dani in the camera saying they are playing for her. Wooo hooo!
7:06pm All 'H' breaks loose when Shelly tries to talk to Jordin and say she feels like crap for voting out Jeff. Jordin explodes and says "you should
feel like crap"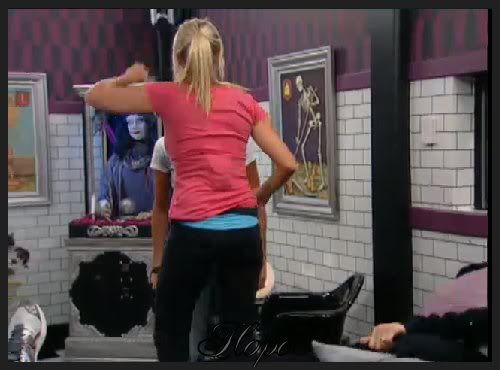 Rachel has to break the Jordin and Shelly up.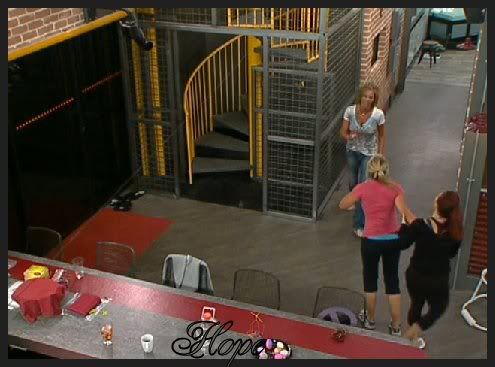 7:09pm Rachel calms down Jordin.
7:18pm Porsche comforting Shelly
9:02 HOH comp the type is unknown.
9:30 Feeds back Porsche has won HOH
12:15am Porsche takes everyone up to her HOH room. Rachel and Jordin do not stay long.
The rest of the evening is spent with Rachel comforting Jordin and the rest of the HGs in the BY bashing Jeff, Jordin and Rachel. Kinda boring.
3:50am all the HGs are asleep Kahila and Shelley in spaceship room, Adam Rachel and Jordan in Candy room.
4:15am Porsche comes downstairs and gets in bed with Kalia and they talk about
how they can do whatever they want this week.
4:23am Kalia goes back up to HOH room with Porsche.
Kalia and Porsche use candy to talk game play for about a hour.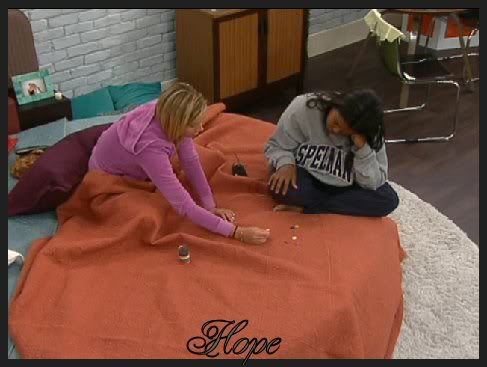 5:29am Finally all the HGs are asleep.
Double talk, double evictions wooo what a day.
What will happen this week? Lord only knows in the Big Brother house!
Thanks to all the updaters for your help with the recap.