On September 11, 2012 Tuesday at 12:54 PM the feeds cut off and this appears on the screen:
*Big Brother Live Feeds Will Return Wednesday Evening* official notice per Superpass
September 12 , 2012 Wednesday at 9:00pm the feeds return.
The feeds were down for over 24 hours and during that time Jenn was evicted, there
was a HOH competition and a POV competition and there will be a eviction
Thursday and after that the first part of the final HOH competition will begin.
Jenn was evicted and sent to the jury house.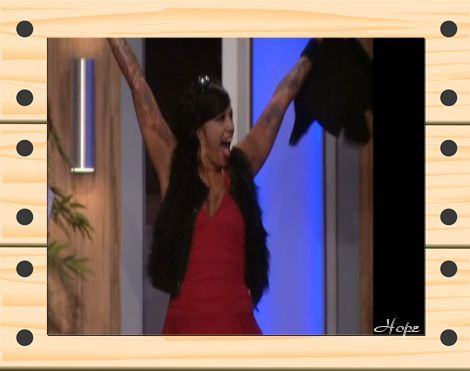 The final 4 are Dan, Shane, Danielle and Ian.
Dani has won the HOH and has put Ian and Dan up on the block.
Ian, Dan, Shane and Danielle are chit chatting about the season ending next week and going home
about next years season and how the house was so small when there was 16 houseguest in it.
The guys are all chatting about JackAss the movie while Danielle is upstairs in the HOH room
popping her pimples.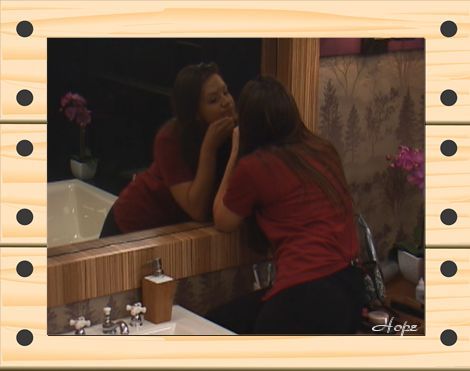 Later Danielle is called to the Diary Room and Shane tells her "dont forget you veto" as she goes
to the Diary Room. This means not only did Danielle win the HOH competition she also won the
POV.
There is just general chit chat all night about random things like Spongebob.
At 10:45pm Dan gives a "Shout Out" to Jokers Update.
Dan and Ian together in LR. Danielle and Shane in HoH. Dan asks Ian if he thought through every scenario. Ian says yea, he doesn't think he'll win against Dan or Danielle in the final 2. Dan thinks Ian will win Americas Choice.
All the Houseguest up in the HOH about 1:13am and talking about the Quack Pack was named and haunted houses. Ian is called to the Diary Room and Shane says that if the nominations stay the same he is voting Ian out.
At 1:43am Dan is alone and looks up to the camera and whispers: "Do I take out Shane or Do I take out Ian?
Danielle and Shane in HOH spending quality time together "zit picking".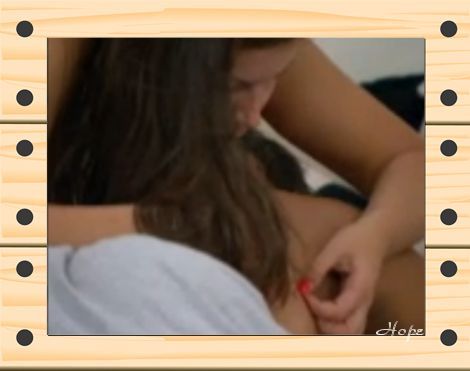 Shane and Danielle have gone to bed. Ian and Dan in Skid Row room talking game. Dan and Ian thinking of scenarios to keep both of them in the house and go to the final 2 together because they both know Danielle will take Shane and Shane will take Danielle. At the same time Shane and Danielle still awake and talking about what to do after Ian is sent home(that is if Ian goes) whether to throw the first part of the final HOH competition to Dan because Shane thinks Danielle can beat Dan in the second part. Shane also says that he is going to act distant from Danielle to throw Dan off.
By 3:30am all the houseguest are asleep. All of them hoping things will go the way they want tomorrow so they can be a part of the Final 3 and have a chance to win $500,000.00.
~Thank you to all the Daily Updaters for your time and effort with the minute by minute updates!