Blindsiding Janelle
Boogie is up first and early this morning along with Frank and they are out back when Boogie talks
to the camera and says the next few days are going to be epic tv and to strap in and enjoy the show.
Later Brit and Frank who are part of the "Silent 6" alliance are talking and think they should vote
Joe out next week so he does not make it to jury.
Britney tells Danielle that Boogie has been guessing she is not a teacher and that she works in the
medical field. Although Danielle has freaked out previously about anyone finding out she is a nurse,
swore Britney 'on her life' not to tell, now she really doesn't seem to care as much.
Janelle is spending the day making sure she has secured enough votes to stay in the house.
Everyone basically lies to Janelle and tells her she is safe. Everyone in the house knows Janelle
is going home on Thursday besides Janelle and Chef Joe.
Britney cries over lying to Janelle about going home and wants Dan to tell her she is being evicted and why.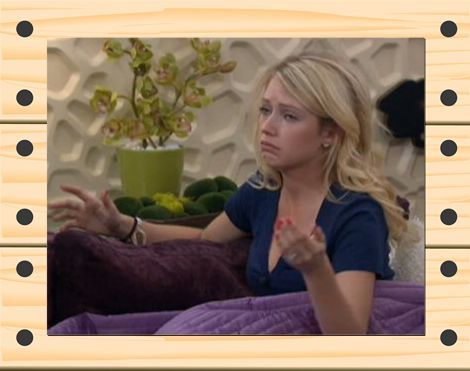 At 6pm the feeds go to trivia and return 7:30pm. During trivia the Houseguests were treated to a pizza party by production.
Britney tells Boogie that when she was in the Diary Room earlier that she is not allowed to tell Janelle she is being evicted.
Later Brit tells Janelle that production has told her that they are not allowed to say who they are voting out.
Later Dan tells Janelle he will tell her if she is going to be evicted.
Shane tells Danielle not to let people know about their showmance.
It is so obvious they really dont have to say anything.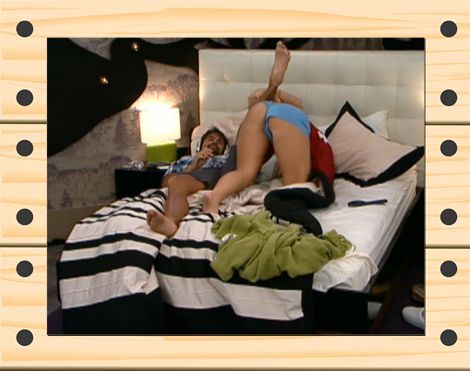 Towards the end of the night Wil, Ashley, Danielle and Jen are up in the HOH room.
They paint theirselves up like cats and begin crawling around the room on their hands and knees like cats.
I guess they must be that bored.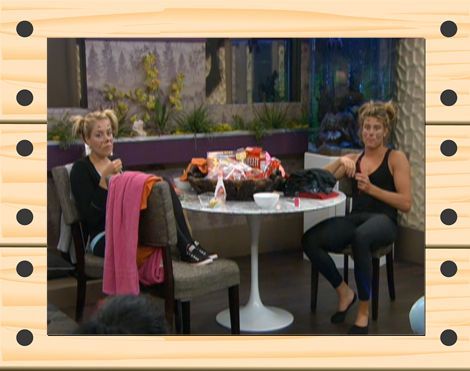 The rest of the night the Houseguest all partake in general chit chat and finally they all are in bed by 3:49 am.
I wonder if someone will let go against what production says and let Janelle that she is going to be evicted tomorrow night?
It is sad to see one of the best players of all time in Big Brother history to spend what might be her last night in the house worried and upset.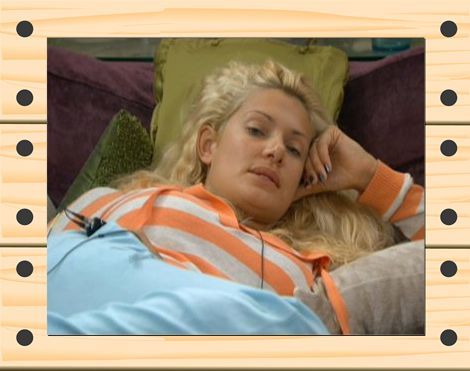 ~Thank you to all the daily updaters for their time and work updating.